National MSME Agency Conference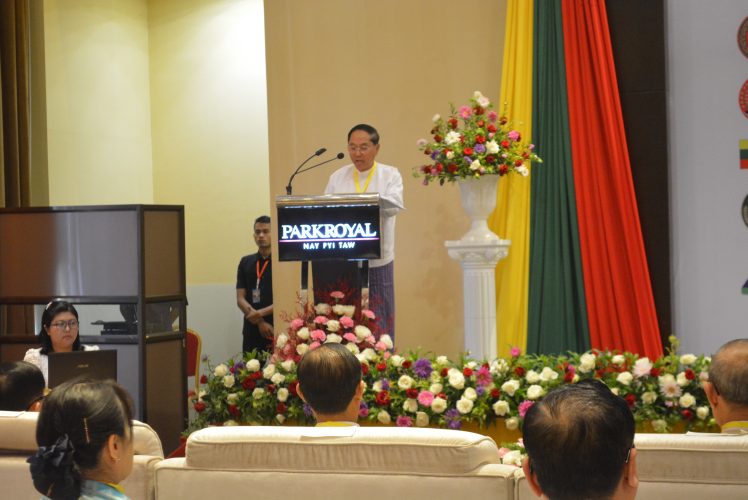 ​​​
Project Title: National MSME Agency Conference
Date: 19,20 December 2019
Location: Park Royal Hotel, Naypyitaw, Myanmar
In order to implement the provisions under the Law, the Central Committee and Working Committee were formed at the Union level and duties were assigned. With the approval of the Central committee, the Working Committee formed the agency with heads related to government departments, government organizations, and suitable representatives and experts from the associations. According to the SME development law, "Agency" means the small and medium enterprises development agency. "Agency Branch Offices" mean the branch offices which are opened in the respective Regions or States and Self-administered Divisions or Self-administered Zones or Union Territory with the permission of the Central Committee and the Working Committee. In September, 2018, NEI started to participate as a partner Institute in the MSME Action Plan workshops organized by the MSME Agency in Mon States and Kayin States, and Tanintharyi Region.
At present, the MSME Agency follows the ASEAN SME Policy Index- ASPI Dimensions. Therefore, while carrying out MSME Agency Action Plan, these eight ASPI indications take into account all States and Regions. These indicators include:
Productivity, Technology and Innovation (Cluster Development and the Promotion Facilities for Regional's Potential);
Green SMEs programs;
Access to Finance and Procedures that are easy to follow;
Access to Market and Internationalization;
Institutional Framework;
Legislation, Regulation and Taxation programs;
Entrepreneurial Education and Skills (Capacity-building for start-ups by women and the youth);
Social Enterprise and Inclusive SMEs;
Therefore, in order to identify the restructuring of institutional framework in SME sector and to review all regional SME agency action plans, NEI involved in organizing National MSME agency conference through cooperation with National MSME Agency committee in this event and to present decentralization research findings on Institutional Framework of SME sectors.
The conference was mainly organized at PARKROYAL Hotel, Naypyitaw for two days by National MSME agency with the cooperation of NEI​ (funded by KAS Myanmar)​ and Industrial Bank of Korea (IBK) accordingly.
The participants were from Union Parliament focal person, ​M​SME Central Committee and ​M​SME Working Committees, MSMEs Development Agency committee members (7 States, 7 regions and some self-administered zones), Fund Management Body and Evaluating and Reporting Body.​